Bussum, #18 Regentesselaan
Jaap Sitters was born into a family of four. His only sister Jetty, short for Henriette, was four years older. His father, Harry or Hartog Sitters ran a shop from his home selling raincoats and was active in the local Red Cross. His mother was called Eva. At the start of the war, Jaap was six years old. After a while Jaap had to leave his school, like all other Jewish children. An acquaintance of his parents, 'Uncle' IJs Vissel, set up a Jewish school so that the children received some education. In 1942, all Jews in Bussum were forced to move to Amsterdam.
One morning, when the postman had just been, my mother told my sister Jetty and me that the Germans had ordered us to move. To Amsterdam.
Amsterdam, #38 Volkerakstraat, #7- II Van Musschenbroekstraat,
#7-III Hertzogstraat
The Sitters family was allotted a house in Volkerakstraat. After a few months they had to move again, this time to Van Musschenbroekstraat. The house was opposite a garage of the Grüne Polizei.
Night and day, lorries and open cars with shouting German soldiers would be driving in and out. I could only sleep with a blanket over my head.
Shortly afterwards the Sitters family had to move again. Now they went to Hertzogstraat, a district where only Jews lived. There were regular razzias. It was very frightening. One day, father Sitters discovered that there would be a major raid that evening and that all the Jews still remaining in the district would be arrested. He had prised off the seal from another door and put it over their own lock. That made it look as if the house had already been emptied. That evening there was in fact a raid.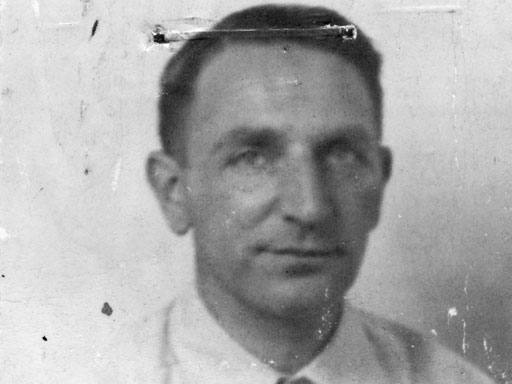 The Germans came upstairs again, their voices outside our door. It lasted and it lasted. In the end the footsteps disappeared. A little later we heard the engine of the assault van starts and stop again at the house next door.
The next day the Sitters family went into hiding, all at different addresses.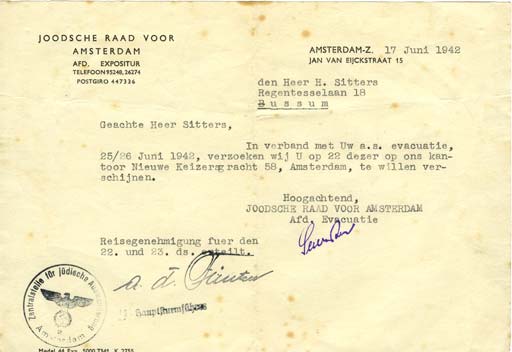 Bussum, #45 Burgemeester 's Jacoblaan
Jaap was given an address in Bussum. In the early evening he was given instructions how to walk there. In order to be less noticed he left at dusk.
I was very glad when I had found the motorway. But that, too, turned out to be very, very long. It was pitch dark by now. By talking out loud I tried to keep up my courage. I did arrive in Bussum but I have no idea how. I do know that I've never been so tired in my life.
He was lodged with Uncle Johnnie and Aunt Toni. Uncle Johnnie was a brother of Jaap's granny and married to a non-Jewish woman. [People in a 'mixed marriage' were originally exempt from deportation but they did have to stick to the very strict anti-Jewish measures.] Aunt Toni was originally from Germany. That was why they could stay on in Bussum. They ran a small boarding house and were active in the Resistance but Jaap didn't know that at the time. Jaap was not allowed to go outside. A hiding place had been created for him at the back of a wardrobe, which he had to use several times. One of the people staying in the boarding house was a scary man with a red beard. He played a daily game of chess with Uncle Jo.
'Let the little Jew be the stake,' I heard the scary man say. That was me, I realised. I had to get out of there.
Through acquaintances in the Resistance they discovered where Jaap's parents were in hiding. In the end it was decided that a place could be created for him there as well.
Utrecht, Stadhouderslaan
In the Utrecht district of Hoograven Jaap saw his parents again. They lived with a young woman. Jaap's parents didn't like her because she received German visitors, but Jaap did like her.
Sometimes I woke up in the night because of giggling and low, male German voices. One morning, after yet another quarrel with our hostess, my father made a hatch in the cupboard under the stairs. Underneath there was a space of about 70 cm that would serve as a hiding place.
One day when Jaap had gone out fishing with his father, they met two soldiers. His father recognised one of the men from Bussum and he suspected that the man had recognised him as well.
'Hey, are you going fishing?' said one of them, looking at me. And in an almost amiable tone they had a conversation with my father. In Dutch! After a few minutes we could move on.
That night Jaap had to sleep in the hiding place, just to make sure. The address was no longer safe and they had to go.
Utrecht, Stadhouderslaan
Jaap and his parents were sent to a large, old house. There were other Jews in hiding there as well. The house was run by Jo and Jos, who earned a pretty penny from their guests in hiding. Above the sliding-doors that separated the front room from the back room, hiding places had been created. There was room for three or four people in the space over each cupboard. Above the sliding doors themselves there was a last, very narrow space, where Jaap could fit. There were several raids. The first time Jaap was too late to get into his hiding place. He was in the basement and quickly crawled into the waste bin. On another occasion he was in time and he heard the Germans walk through the rooms. They were not found. Eventually things went wrong.
What we'd always been afraid of happened then: a bayonet went through the thin wallpaper above the cupboard. The four people next to me were suddenly in full view."Raus!!" One by one they clambered down. They didn't see me in the narrow space in between. They probably couldn't imagine that somebody would fit in the space above the sliding doors.
Jaap's parents and two others had left through an opening in the fence and were hiding in the field behind the house. They too, were not found.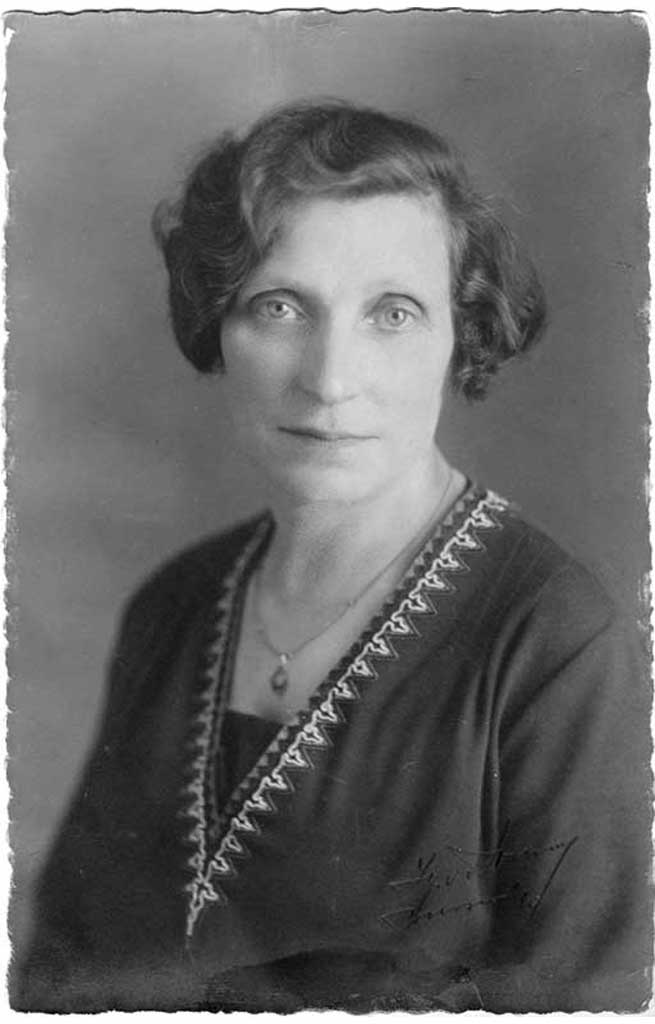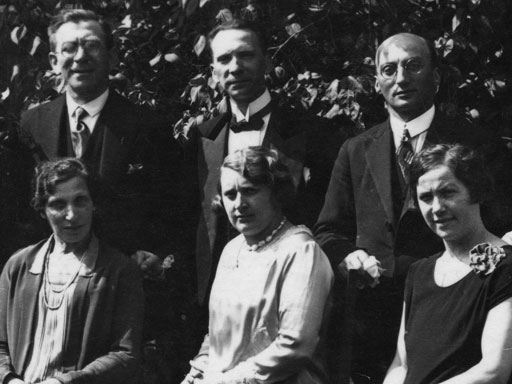 When the war was over they went back to Bussum. It turned out to be quite hard to retrieve all the things that they had given to friends and acquaintances to keep for them. No one had expected the Sitters to be still alive.